| | |
| --- | --- |
|   | Studi ini berdasarkan lebih dari 70 referensi-referensi ilmiah. Studi ini memaparkan visi baru mengenai jantung (Qalbu),  …. |
maka apakah mereka tidak berjalan di muka bumi, lalu mereka mempunyai Qalbu yang dengan itu mereka dapat memahami atau mempunyai telinga yang dengan itu mereka dapat mendengar? Karena sesungguhnya bukanlah mata itu yang buta, tetapi yang buta, ialah Qalbu yang di dalam dada (al-Hajj 22:46)
Studi ini memaparkan pandangan ilmiah mengenai Qalbu yang selaras dengan Qur'an yang diturunkan empat belas abad yang lalu .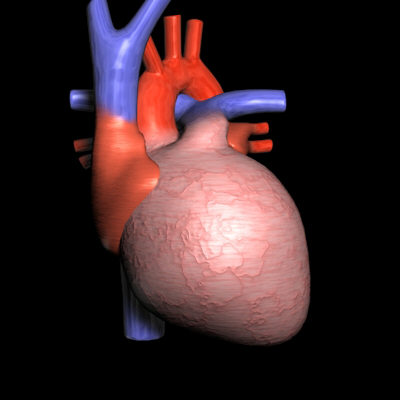 Apa Tujuan Studi ini?
Allah menyebut kata "Qalbu" (beserta turunan katanya) dalam 53 ayat dan kata "Qulub" (beserta turunan katanya) dalam 104 ayat.
 Kesehatan kita diukur dari kesehatan Qalbu.
 Ketika Qalbu berhenti, berarti hidup kita "TAMAT".
Jika Qalbu dalam kondisi baik  berarti  badan dalam kondisi baik, dan jika Qalbu kondisi buruk  seluruh badan dalam kondisi buruk, jadi, TENTUKANLAH PILIHAN ANDA
Saudaraku, janganlah baca penelitian ini hanya sebagai informasi, tapi INI SANGAT PENTING BAGI KITA SEMUA DI DUNIA DAN AKHERAT.
--------------------
Oleh: Abduldaem Al-Kaheel
Referensi:
1- Pearsall P, Schwartz GE, Russek LG, Changes in heart transplant recipients that parallel the personalities of their donors, School of Nursing, University of Hawaii, www.springerlink.com, 2000.
2- Paul Pearsall, The Heart's Code: Tapping the Wisdom and Power of Our Heart Energy, New York, Broadway Books, 1998.
3- Linda Marks, THE POWER OF THE HEART, www.healingheartpower.com, 2003.
4- Dorothy Mandel, Spirit and Matter of the Heart, Grace Millenium, Winter 2001.
5- Linda Marks, The Power of the Soul-Centered Relationship, HeartPower Press, 2004.
6- Paul Pearsall, Gary E. Schwartz, Linda G. Russek, Organ Transplants and Cellular Memories, Nexus Magazine, April - May 2005.
7- Schwartz GER, Russek, LGS. The Living Energy Universe. Charlottesville, VA: Hampton Roads Publishing, 1999.
8- His Heart Whirs Anew, Washington Post, August 11, 2007.
9- Heart, Wikipedia.
10- Science of the heart, Institute of HeartMath.
11- Rollin McCraty, The Scientific Role of the Heart in Learning and Performance, Institute of HeartMath, 2003.
12- Does your heart sense your emotional state? www.msnbc.msn.com, Jan. 26, 2006.
13- Annual Meeting of the Pavlovian Society, Tarrytown, NY, 1999.
14- Some Researches on British Heart Foundation Website, www.bhf.org.uk
15- http://www.dhzb.de/arabic/tx.htm
16- http://news.bbc.co.uk/hi/arabic/sci_tech/newsid_4096000/4096387.stm
17- One heart links two men in life and death, http://www.smh.com.au/
18- http://www.kansascity.com/440/story/563838.html