Lightning is a complicated phenomenon and scientists discovered its secrets in the twenty century….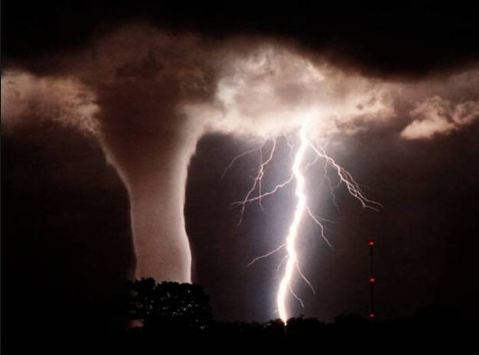 Scientists say that when the beam of lightning starts to release from the base of the cloud which is negatively charged towards the earth which is positively charged, the opposite charges meet and collision occurs and the lightning beam rushes with a speed of more than one hundred thousand kilometers per second. Also, Scientists had found that lightning has many phases and the most important phases are going down phase and going back phase. Prophet Mohamed peace be up on says about lightning:" don't you see that the lightning comes and back in an eye blink" [Narrated by Muslim]
Scientists say that time of the lightning flash is 25 Fraction of a second and this is the same as time of eye blink, isn't this the same as what the prophet said 1400 years ago?
It is a miracle to prove that the prophet is sincere and inspired from Allah Almighty, isn't it?
------------------------------
By: Abduldaem Al-Kaheel