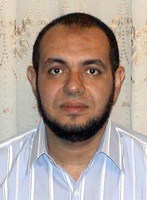 Date of Birth     27th November 1967
Marital status     Married
Education
Bachelor of Science June1988, Faculty of Commerce - Cairo University.
MASTER OF BUSINESS ADMINISTRATION (MBA)
Master of Business Administration specialized in information technology from the Arab Academy Graduate School of Business (AAGSB).
Position:
The Fifth over the class.
Graduation and Results:
Cumulative GPA is 3.83 (March 2007)
Training Courses Attended
In December 2003 :
Improving Customer Service Systems for Middle Management by XCELL .co
(Business consulting).
In March 2003 :
Managerial Skills Course by Quest (Human Development & Change Agents) 
From 28/8/1988 to 26/11/1988 :
English Language Course in Churchill House School of English- UK
Skills
Computer skills:
Familiar with oracle application suite through the implementation of different MBA program projects.
Possess good Knowledge of oracle E-Business suite through the implementation of the MBA program graduation project.
Excellent command skills in Microsoft Office.
Language skills
Arabic - Mother Tongue / English - Fluent
Contributions
Supervisor of the English section in the website of Abduldaem Al-Khaeel for Scientific Miracles of the Qur'an & Sunnah
Career History
March 2007- till now
Dedicated to Non profit activities
Sept 2005 – march 2007
Finalizing the MBA program till graduation
June 2001 – Sept 2005
Head of Cash Operation - Retail banking in Misr International Bank (MIBANK)
May 1989–June 2001
Different position – banking field
Hobbies
Jogging -Swimming -Tennis 
--------------------
Contact:
Mobile  +2011- 7329800
E-mail: This e-mail address is being protected from spambots. You need JavaScript enabled to view it